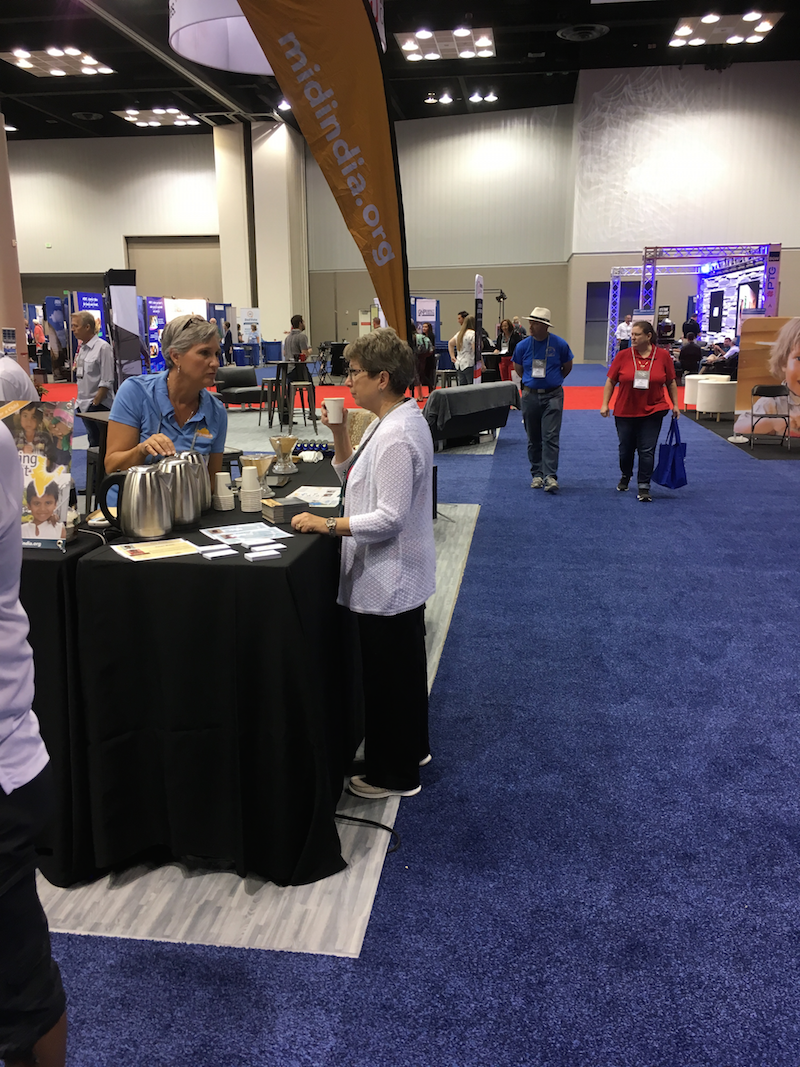 We love attending the North American Christian Convention. It is a great time for Vivert and Neelam to see so many wonderful people and share what God has been doing in India. If you haven't visited our Mid India Church Partners booth at the NACC or ICOM, we have an awesome coffee bar. We serve attendees coffee and update them on the work in India, Planting Churches & Caring for Children. This year we served both hot "pour-over" coffee and a local "cold-brew" coffee.
This year at the North American Christian Convention there was an exciting announcement. The NACC is changing to better carry out their mission of encouraging and equipping leaders who inspire a movement of healthy, growing churches. With that renewed focus comes a new name: SPIRE. We are excited about the future and are looking forward to 2019.
Thank you to all the speakers and leaders that made the conference such a success!  We look forward to seeing you at ICOM (International Conference on Missions) in November!