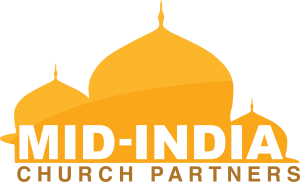 CELEBRATING 2017 RESULTS
With the help of our supporting churches and individuals, we continued to plant seeds for the Kingdom in India.
Please celebrate with us the increase that God gave In 2017.
78 evangelists in the field.
151 Church Plants in existence.
12,400 people meeting weekly to hear the Word of God.
2,217 people were baptized, accepting Jesus as their Lord and Savior.

A Life Changed in Odisha
Ravi Mihar, Kandhamal area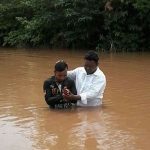 Ravi Mihar was baptized recently.  This is particularly significant as he was among the mob of persecutors involved in destroying the houses of Christians and beating and killing evangelists and their families in the Kandhamal area in the state of Odisha.
He belongs to the village of Kurtamgarh in the Kandhamal area. Born in a Hindu family, he was taught to hate Christians early in his childhood and grew up during a time when Christians were the prime target of extremists in Kandhamal. He often displayed this hatred by persecuting Christians and their families whenever he had the opportunity. Eventually, he joined a large group of extremists that persecuted and killed evangelists, their families, and Christians in general in that area.
However, God had different plans for Ravi.  He was not a good student, did not like school, and dropped out prior to completing his education.  He went to the State of Kerala where he began working as a day-laborer.  One day he fell ill and was unable to continue his work.  His illness became so severe that his parents brought him back to Kurtamgarh to live with them.  Unfortunately, there were no suitable medical facilities in their village, and they did not have money to send him to another area for treatment. The mission's evangelist working in the area came to know about this and began to visit the family regularly.  He prayed for them, shared the Gospel and taught them about Jesus. He also helped them with the treatment. God healed Ravi and he recovered from his illness.  Ravi was very much impressed by the love, sacrifice, and dedication of the evangelist and the message of the love of God for everyone.   He continued to study the Bible and soon repented of his sinful ways and accepted Christ as his Savior.  He was baptized in the first week of July 2017 and continues to attend Church regularly.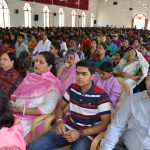 Thanksgiving Day was celebrated in Damoh.   People attended the service in large numbers and brought their offerings to show their thankfulness and gratitude for blessings received in their families because of Christ.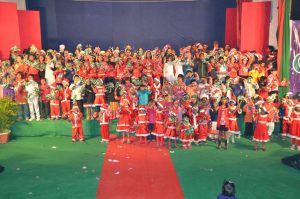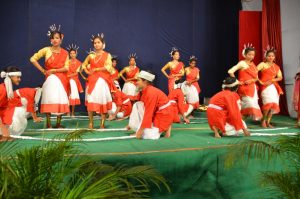 A Special Christmas Program involving the youth and children from the local congregation marked the beginning of Christmas Programs here in Damoh. This program was held on the 8th of December and involved a drama with a message of Christmas, hymns, and dances. A large number of people gathered for the program and encouraged the participants.  Neelam shared the message of Christmas.
SECURITY ALERT:  As you know, many of our brothers and sisters in Christ are working in areas/countries where their safety is of some concern.  For that reason, some names have been changed to protect their anonymity.  PLEASE DO NOT PUBLISH THIS NEWSLETTER OR ANY OF ITS CONTENT IN ANY FORM on the Internet, Facebook or any other type of media.  Thank you for your prayers and support of our workers in the field.