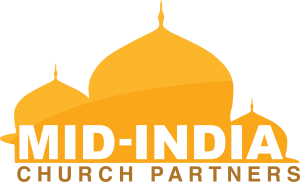 APRIL NEWSLETTER
Two New Church Plants
A new Church plant has been established in Dhadora, a village that is about 7 k.m. from Mohtara, where an existing church plant is located.  In Dhadora, our evangelist from Mohtara, Omprakash, met with a man, Kayaram, whose daughter was ill. Omprakash took the opportunity to visit him, pray for him and his family and preach the Gospel. Kayaram and other villagers are the group that is now this church plant, meeting Sunday evenings with over 15 attendees.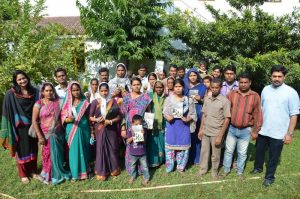 There have also been efforts to establish a church plant in Bagni, a village on the outskirts of Mumbai, the capital of the state of Maharashtra.  As a result of the continuing efforts of evangelist Suresh, one of the villagers, Daajyu, became interested in learning more about Christ.  He opened the doors of his home and allowed prayer meetings to be held at his residence.  Two other families joined in and it was decided that regular worship services would be held at Bagni every Sunday.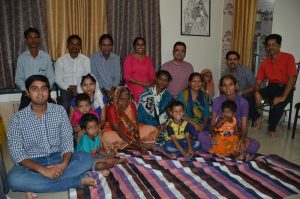 Resurrection Celebration
Vivert was invited to preach from Palm Sunday to Resurrection Sunday, in the city of Bareilly in the state of Uttar Pradesh near Nepal border in one of the old traditional Churches.
It was wonderful to see the crowd increase throughout the week.  The word of God is powerful and changes lives.
Baptisms
Seven people from the state of Maharashtra recently gave their lives to the Lord.  They traveled all night (over 9 hours) to get from their homes to Damoh to be baptized.   We rejoice in the Lord as HE adds to His Kingdom.
After the seminar held by Vivert in Bilaspur, 13 people accepted Christ as their Savior. Several of the youth who were baptized were a part of the Shining Light program and wanted Vivert to baptize them. This brings us great encouragement as we see the fruit from the Shining Light program.
Church Visit
A team from Real Life Church, Mark Montemayor, Rob Barber and Mike Shelly, came to Damoh to visit earlier this year. They provided encouragement and leadership training for the staff, spent time visiting with Neelam's Kids and shared the Gospel with everyone. They were also able to attend a worship service at the new Safe house in Jabalpur.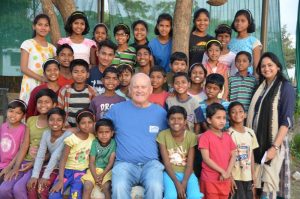 Strategic Planning
Our annual Strategic Planning meeting was held this year at the Safe House in Jabalpur.  We are grateful for Mark Montemayor, Executive pastor of Real Life Church, and his leadership during this time. Vivert and Neelam shared their vision about where they believe the Lord is leading the work.  Plans were made to grow the ministry in the most effective ways for the areas we serve. Leaders from all departments and areas of MICP were a part of this planning process and everyone is excited about the future of our work.
Child Sponsorship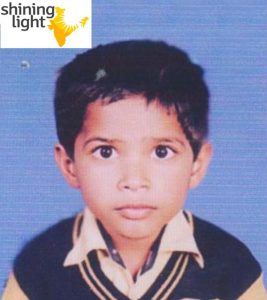 This is Anugrah Charan.  He is part of our Shining Light program. Shining Light focuses on caring for children in and through the churches that have been established in towns and villages throughout India.  This initiative is designed to be a blessing to the people in these small communities in a way that helps connect families to Jesus and His local Church. If interested in sponsoring a child through our Shining Light program, visit SL Sponsorship