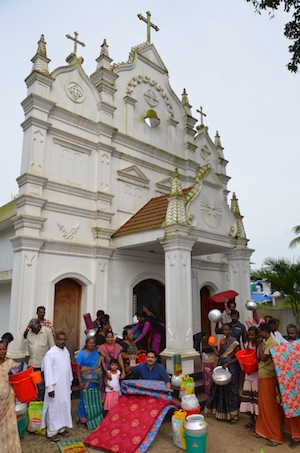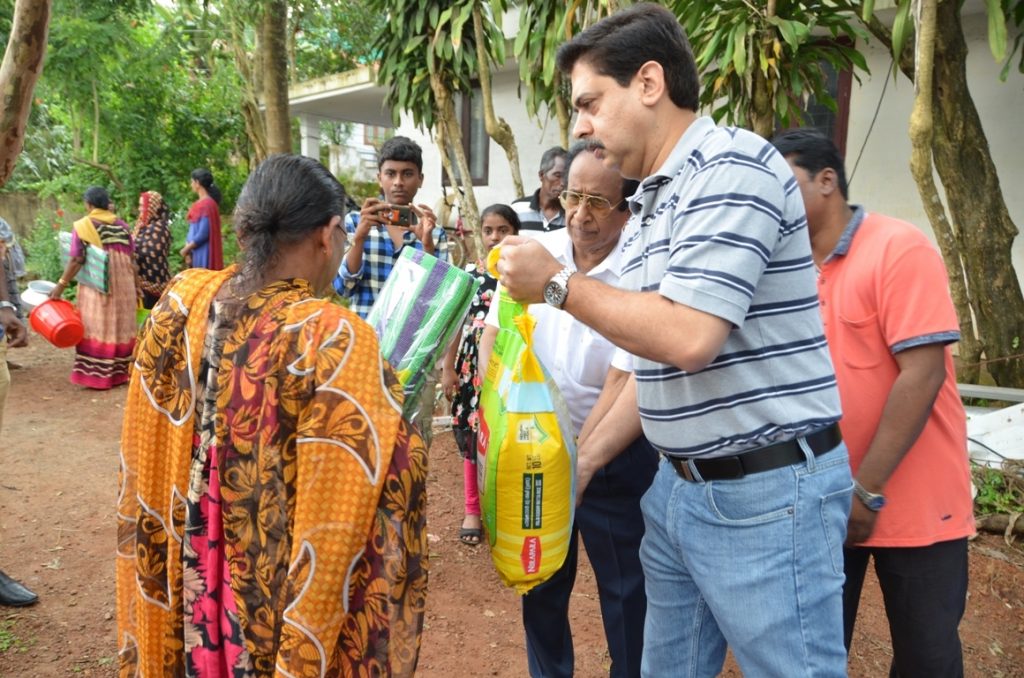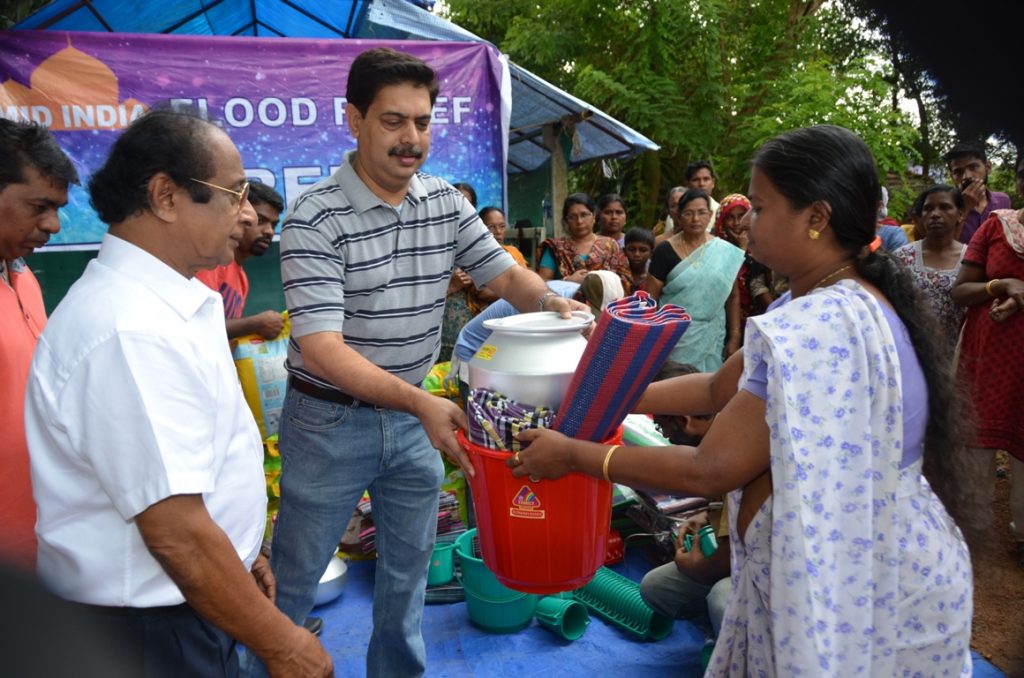 In the monsoon season in India, the Southern part of the Indian state of Kerela was hit by severe floods. Thank you to all who contributed for the victims of the flood. A team from the Mission, led by Vivert, went to the state of Kerela to do relief work. The district of Ernakulam and the villages, Aluva, Kalamassery, Kunamavu, Nayarambalam and Kakkanad were selected as they were the most affected by the floods. The team worked with the local evangelists and leaders on the relief efforts and sharing the gospel.
The flood claimed over 400 lives and over a million people were shifted to over 3000 relief camps.
The affected areas were large and the needs unlimited. The houses were full of dirt and slush. Soiled and rotting clothing, bedding, food material, and dead animals caused a foul smell everywhere. The sources of drinking water were also polluted and the threat of an epidemic was evident. To stay in such an area and carry out the work was challenging.
The people were very thankful and appreciative. We are thankful to God that we could share Christ's message of love with the people there.